News

お知らせ
2023.06.20
The 22nd Kanagawa Biennial World Children's Art Exhibition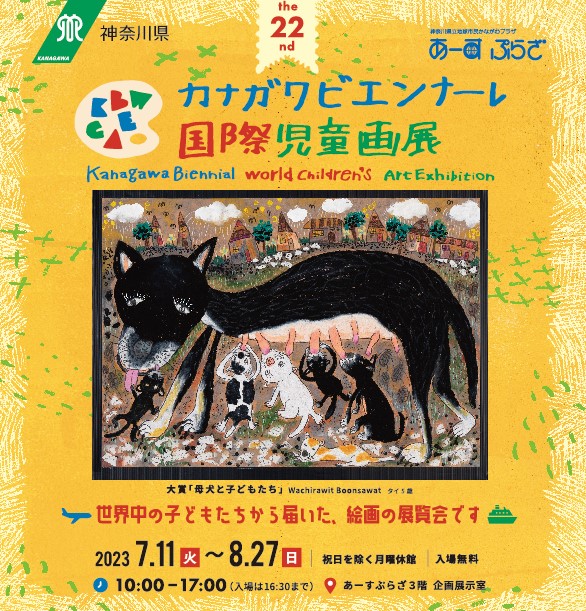 ---
This time, the Kanagawa Biennial world children's art exhibition marks 22th anniversary.
The artworks from children reached up to 11,607 drawings.
Participations are recorded 59 countries and regions from abroad, and from schools in Kanagawa prefecture and domestic schools for international students.
We are introducing 520 award-winning works (390 from abroad and 130 from domestic area) that passed examination in this exhibition hall.
The hall is filled up with these energetic artworks from all over the world so you will be moved.
We are sure you will feel we are in a one-world from their artworks one by one.
【Exhibition】
11th July to 27th August 2023 at the Gallery of Earth Plaza
【Tour Exhibition】
September 2023 to March 2024
(Cultural institutions within Kanagawa Prefecture)